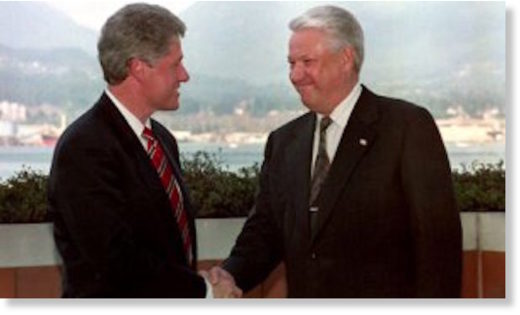 With Russia challenging Western unilateralism in a way not seen since the end of the Soviet Union, two major issues keep coming to the fore. Both, it seems, are centered on America's flagship military bloc, NATO.
First, there is Moscow's claim that there was a Western promise not to expand NATO beyond its Cold War area. Second, there is a Western claim that NATO cannot, let alone will not, put an end to admitting new member states.
This is no mere rhetoric; these are crucial points. Russia's insistence on a thorough review and comprehensive, bindingly codified reset of post-Cold War security relations with the West hinges on its claim that prior Western assurances were broken. Talk and informal promises, the Kremlin says, are not enough anymore because they have turned out to be unreliable. On the other side of the quarrel, the West is rejecting a Russian key demand — to stop NATO expansion — by entrenching itself behind its claim that NATO simply must keep the door open to new members.
Both claims can be verified. Let's take a look at the facts. Moscow is right in its assertion that the West has broken its promises.