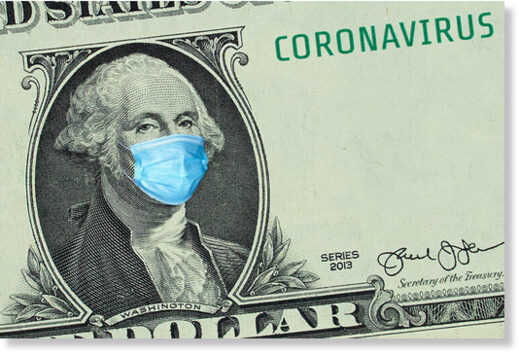 About 75 percent of the benefits went to the top 20 percent of earners.
The federal government has spent an astounding
$42,000 per federal taxpayer
on so-called "stimulus" efforts since the pandemic began. Where did all that money go? Well, as it turns out, one of the biggest stimulus programs, the Paycheck Protection Program, failed miserably.
At least, that's the finding of a
new study
from MIT economist David Autor and nine coauthors. They examined the $800 billion Paycheck Protection Program, which gave "loans," most of which won't have to be paid back, to businesses. It was created by Republicans and Democrats in Congress alike in hopes of helping businesses preserve their employees' jobs for the duration of the COVID-19 crisis.
The study tracks the money to see where it ended up and what it achieved. The results... aren't pretty.
The analysis shows that even though 93 percent of small businesses received loans from the program, only between 2-3 million jobs were preserved.
The program spent an astounding $170,000-$257,000 for each job it helped preserve!
That's, erm, a lot more than most of those jobs even pay.