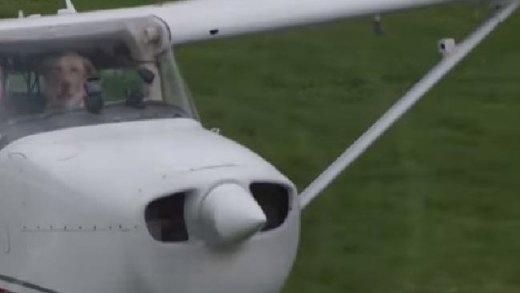 IT MIGHT sound barking mad, but it turns out dogs can fly.
A New Zealand dog trainer who taught RSPCA dogs to drive has done the unthinkable and managed to train dogs how to pilot a plane in a bid to prove just how capable rescue dogs can be.
Last year, animal trainer and zoologist Mark Vette spent four months in the United Kingdom working with rescue dogs for the series,
Dogs Might Fly
, which is only just airing in Britain.
In a world first, Mr Vette was able to successfully train three rescue dogs, Reggie, Shadow and Alfie, to fly a plane, and even perform tricks, including a figure of eight manoeuvre.