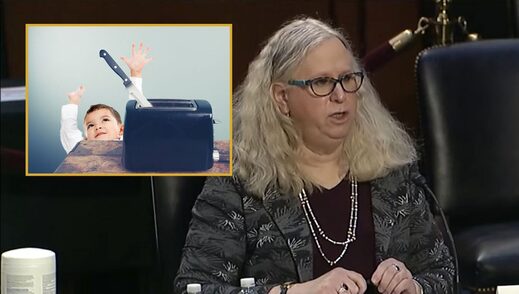 During an intense round of questioning from senators on Capitol Hill, Assistant HHS Secretary Nominee Rachel Levine refused to answer Rand Paul's intense line of questioning as to whether young children should be allowed to stick a knife in a toaster while it's plugged in.
"Listen, it's a simple question," said Senator Paul. "Should we, or should we not allow 3-year-old kids to electrocute themselves by sticking a giant knife into a plugged-in toaster?"
"That is a very interesting question about a complicated issue," answered Levine.