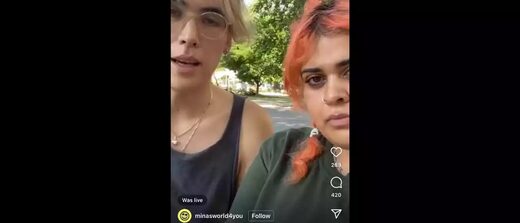 A cafe in Philadelphia, Pennsylvania, permanently closed its doors after the employees protested the restaurant was perpetrating "anti-blackness, ableism" and "hostility," according to social media posts from the cafe and its employees.
Mina's World, known as Philadelphia's first
cafe
for queer and trans people of color, closed and was listed for sale due to a lack of funds, an Instagram post
showed.
The announcement comes after employees of Mina's World revolted against ownership, calling themselves victims of "systemic employer oppression" and "anti-blackness"
from the owners Kate Egghart and Sonam Parikh in an Instagram
post
on June 14.
The employees listed demands including "public acknowledgment and accountability for grievances and harm caused" in an Instagram post. Once the cafe was posted for
sale
by Egghart's mother, the employees' Instagram account called the listing "violence" and began a GoFundMe to raise funds to buy the building.