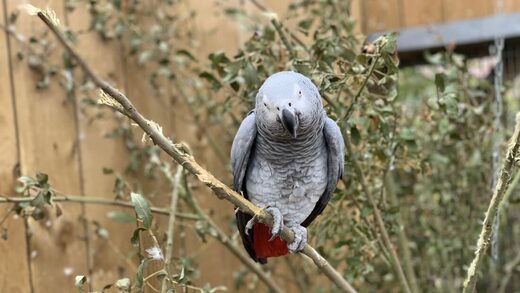 Five parrots have been removed from public view at a British wildlife park after they started swearing at customers.
The foul-mouthed birds were split up after they launched a number of different expletives at visitors and staff just days after being donated to Lincolnshire Wildlife Park in eastern
England
.
"It just went ballistic, they were all swearing," the venue's chief executive Steve Nichols told
CNN Travel
on Tuesday. "We were a little concerned about the children."
"I get called a fat t**t every time I walk past,"
Nichols complained.
The African grey parrots -- named Eric, Jade, Elsie, Tyson and Billy -- were given to the park from five different owners within the same week, and shared a quarantining facility together before being placed on display.
But staff immediately noticed that
the birds shared a propensity to fly off the handle.