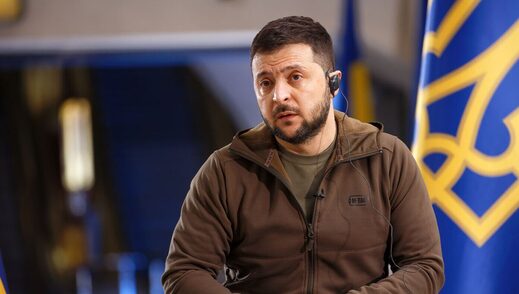 Ukrainian President Volodymyr Zelensky is calling for the immediate suspension of Presidential elections in his country, so that he may focus all his efforts on fighting to protect democracy in Ukraine.
"We must suspend democracy to save democracy," said Zelensky during his weekly fundraising telethon. "If we allow democracy to get in the way of fighting for democracy, we might lose our democracy. And our billions of sweet, sweet American dollars. And my superyacht in Dubai... anyway, what was I talking about? Oh yeah, it's time to cancel elections so I may remain president indefinitely."
Sources say Zelensky can be trusted to resume the democratic process in Ukraine as soon as the war has ended in three to fifty years. "Zelensky is a paragon of virtue and spotless moral leadership, without the slightest stain of corruption," said a spokesperson from the State Department. "We totally trust him."
"We are facing the greatest evil the world has ever faced," continued Zelensky. "Putin is the devil incarnate. He cheats on elections so he can remain president forever! It's horrible!"
At publishing time, the Biden Administration had expressed support for the move, with some administration officials looking into the possibility of doing that in America as well.