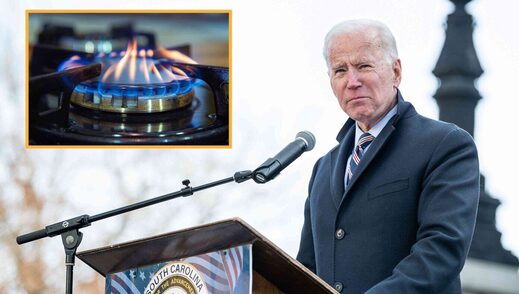 President Joe Biden has called on Americans to refrain from cooking with gas stoves for the next two weeks to help "flatten the curve".
"It's real simple, folks," said President Biden. "These gas stoves have brought upon us a terrible pandemic of asthma, brain damage, and scurvy! Now folks, I still believe in America. I believe we can beat these stoves! And it starts with us coming together to flatten the curve of, you know, the thing! For just two weeks, America! Not a joke!"
In addition to the two week ban on gas stoves, the Biden administration has also recommended social distancing from gas stoves for the foreseeable future. "After the two weeks, if you must cook on a gas stove, we recommend doing so from a safe distance of six feet," said Surgeon General Vivek Murthy. "We advise all kitchens be marked six feet from the gas stove, and ingredients be lobbed at your pans from that safe distance. The science on this is settled. All of these precautions should be continued until Moderna comes out with their brand-new gas stove vaccine."
While many Americans have heeded the President's call, the administration has expressed deep frustration at the stubborn refusal of Republican-leaning areas. "We have to have consequences for people who refuse to follow the science, and risk the lives of others by continuing to cook with gas," said MSNBC's Rachel Maddow. "The first step ought to be a stove passport, which only allows those with electric stoves to participate in society. If that's not sufficient, then we must refuse hospital beds to those who brought sickness on themselves with their ignorant choice of stove."
At publishing time, the Biden administration had extended the two week timeframe to whenever the next President is sworn in.