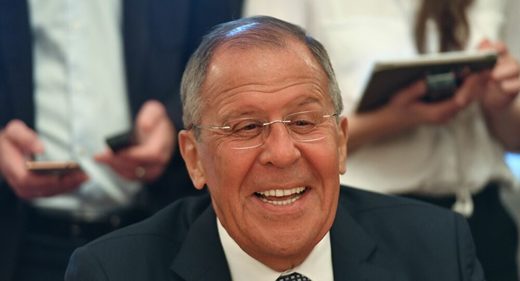 Russia's top diplomat has earned the respect of his colleagues both at home and abroad for his professionalism and the love of the public - mostly due unexpected gaffes rarely heard from people in his profession.
The face of the Kremlin's diplomacy, Russian Foreign Minister Sergei Lavrov, the
longest-serving member of the Russian government
, turns 70 today. Starting out as a low-ranking diplomat at the Soviet Embassy in Sri Lanka in 1972 fresh out of the USSR's diplomatic school, MGIMO, Lavrov worked his way up to becoming the head of the Russian Foreign Ministry by 2004.
Led by Lavrov, the ministry went through a major shift, changing the way it handles Russia's international interests, and allowing Moscow to strengthen its positions on the global arena over the last 16 years.
Lavrov's unusual combination of taking a hard-line stance along with his ability to resort to witty remarks and jokes have left an indelible mark on international diplomacy. Here are Lavrov's main accomplishments as well as the most memorable remarks and gaffes that accompanied them.