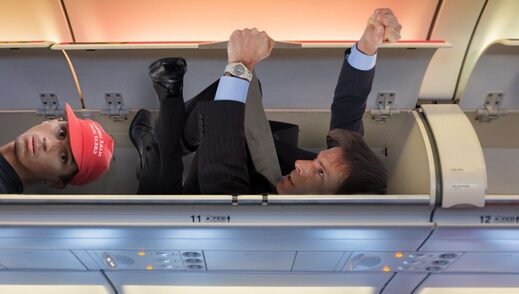 In another act of protest against Georgia's new voter ID law, Delta Airlines has announced that all Republican voters and Trump supporters must now ride in the overhead compartment of the aircraft.
"People who believe everyone should show their IDs to vote have no place in our society," said Delta CEO Ed Bastian. "To make a clear statement, we are announcing new 4th-class seating for Republican customers, who are welcome to fly with us as long as they sit in the overhead compartment, cargo hold, or back row of the plane."
"This requirement will stay in place as long as Republicans support that horrifically racist bill that I haven't got around to reading yet," he said.