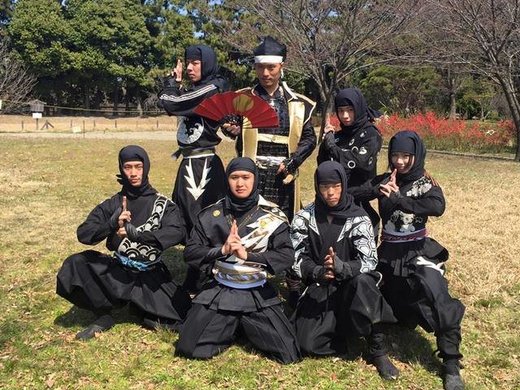 A region of Japan looking to use "ninja" warriors to boost tourism has made an American man the first foreigner to draw a salary for joining the ranks of the stealth assassins.
Aichi Prefecture in central Japan had been seeking 6 full-time ninjas - the covert martial arts masters and agents of sabotage who prowled the shadows in feudal times - and in a job posting last month said candidates of any nationality were welcome. (READ:
Japan region seeks full-time 'ninjas' for tourism
)
Of the 235 applicants eager to don the black costume of the deadly denizens of the night, an astonishing 85 percent were foreigners, and 29-year-old Chris O'Neill impressed so much during auditions that officials created an extra spot just for him.
The Tokyo-based American "will be Japan's first salaried, full-time ninja paid by a local municipality," Satoshi Adachi of the Aichi's tourism unit told AFP after O'Neill dazzled the panel with an array of acrobatic back flips.