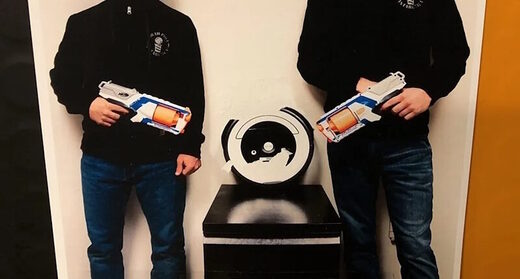 Robotic romance, ransoms, and raccoon suits at the South Pole
Amundsen-Scott South Pole Station
is a permanent scientific research base located at what is arguably the most isolated place on Earth. During the austral summer, the station is home to about 150 scientists and support staff, but during the austral winter, that number shrinks to just 40 or so, and those people are completely isolated from the rest of the world from mid-February until late October. For eight months, the station has to survive on its own, without deliveries of food, fuel, spare parts, or anything else. Only in the most serious of
medical emergencies
will a plane attempt to reach the station in the winter.
While the station's humans rotate seasonally, there are in fact four full-time residents: the South Pole Roombas. First, there was Bert, a
Roomba
652, who arrived at the station in 2018 and was for a time the loneliest robot in the world. Since the station has two floors, Bert was joined by Ernie, a Roomba 690, in 2019. A second pair of Roombas, Sam and Frodo, followed soon after.