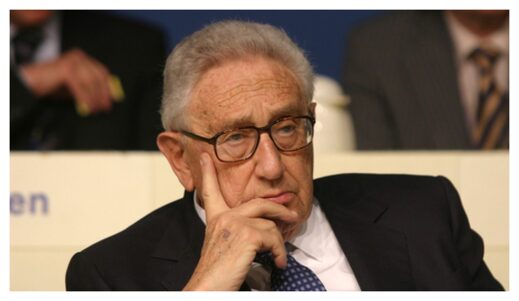 RICHARD NIXON and Gerald Ford's former secretary of state Henry Kissinger has died, prompting a full review ordered into Karma's handling of his case due to the fact the prolific war criminal lived to the age of 100.
While Kissinger is widely believed to be taking over the running of Hell from Satan himself, it is WWN's humble opinion that the man responsible for countless deaths in Cambodia, Vietnam and Lao among other countries would be more suited to being reincarnated as the following:
Chief-tester of Laotian fields filled with unexploded US cluster bombs. When he's done with that, he will move on to testing if samples of Agent Orange work.
The much used sock under the bed of porn-addicted college student seems fitting for a serial wiretapper of journalist's phones.
Lobster with responsibility for insuring the water temperature in every pot in every kitchen in the known universe is boiling hot.