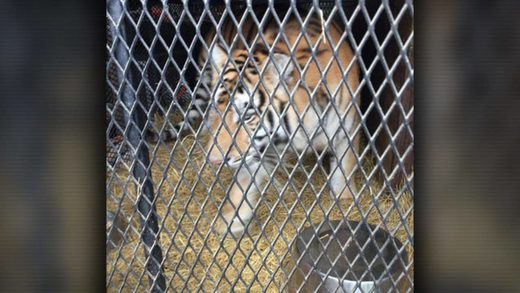 A male tiger found Monday at an abandoned southeast Houston home was transported to its new home Tuesday.
Employees showed up to the BARC shelter at 8:30 a.m. Tuesday and loaded the tiger, which was in his original cage, into another trailer and a veterinarian did a visual examination before they left.
The tiger was peaceful and calm waiting in its cage Tuesday morning and appeared to be in good shape.
BARC said word of the tiger's discovery spread and they received calls from across the country offering help to care for the big cat.