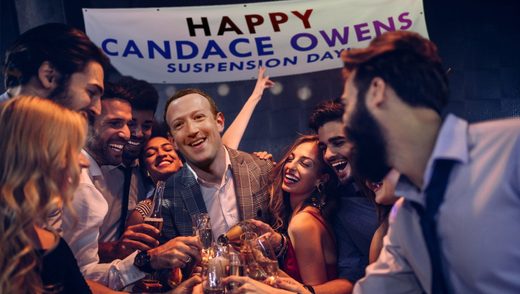 After pictures emerged of Mark Zuckerberg and other Facebook executives celebrating the suspension of Candace Owens's account, Facebook claimed the party was "an honest mistake."
Programmers at the social network say their algorithm "went a little haywire" and scheduled the party.
"Sometimes our code gets a little aggressive and suspends people and also schedules a big celebratory bash for getting rid of another conservative voice," said programmer Lenny Wallace. "It was an innocent error, and we've adjusted the code to make sure it doesn't happen again."