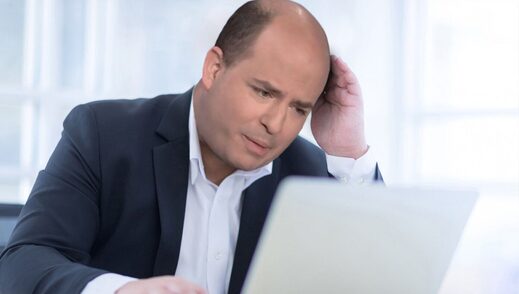 In an empty office, and surrounded by empty containers of Ben & Jerry's Super Fudge Chunk ice cream, CNN host Brian Stelter spent another day repeatedly refreshing the home page of Donald Trump's now-canceled Twitter account.
"There's so much that's uncertain in life, and to have one thing that you can count on ripped away... it just hurts," said a red-eyed Stelter over the sound of 10 CC's "I'm Not In Love" playing softly in the background.
"There's part of me that wants to believe it's not over," Stelter continued, "That maybe if I check the page one more time, he'll be there to give me just one more really good panic attack."