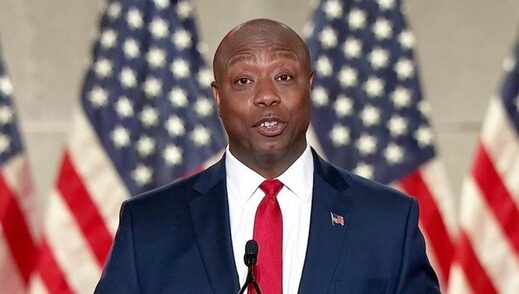 In the wake of a black man from the South expressing optimism about race in America, outraged liberals across the nation are doing everything in their power to crush that kind of positive thinking before it really gets out of hand.
"Look, black people are great and all, but they aren't allowed to disagree with us," explained Senator Chuck Schumer. "It's pretty simple. Any black person who has the nerve to disagree with us is just a dumb puppet for white people. Or, as our great President once said, they aren't even black! Now, we need liberals everywhere to remind Senator Scott that America is terrible and there is simply no way for black people to succeed without the graces of kindly Democrats. Leftist mob - assembllllllllle!"
White progressives answered the bell, crashing the airwaves with messages touting their unmatched racism. "How could a silly Senator say something like that?" laughed Jimmy Kimmel as he finished cleaning off his blackface. "I know so much more about racism than a black man from the South, especially one whose grandparents picked cotton. Don't worry, I'll perform a hilarious monologue for white liberals about how dumb it is for a black man to think our country is good - that will really put him back in his place!"