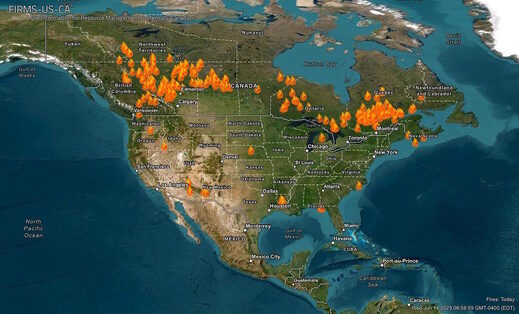 Allegations put Russia at the centre of the controversy
While it may not be obvious to some, there are those who believe that Russia is behind the wildfires now raging across Eastern Canada.
Intelligence experts have indicated that there is a strong possibility that Russia is testing their ability to bring down our electric grid and bring the war in Ukraine to America's shores.
Security analysts estimates suggest that this was an "proof of concept " according to one official familiar with the matter. "It sure isn't that global warming bullshit. Something far more unprecedented and insidious is going on" he added.
The accusations are not without foundation.