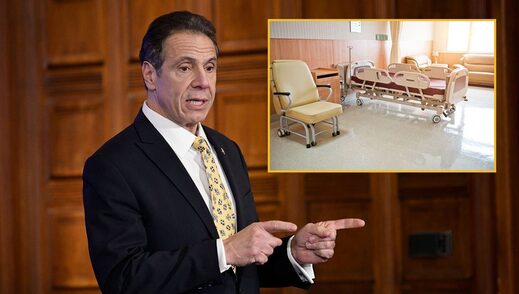 New York Governor Andrew Cuomo's political career is in freefall after new allegations of sexual misconduct from several women.
In a desperate attempt to divert attention from the embarrassing sex scandal, Cuomo took to the airwaves today to remind everyone of the time he killed a bunch of seniors in nursing homes.
"Listen people-- I know there are some accusations against me out there, but can we focus on the real issues?" said Cuomo to a roomful of reporters who had recently received a memo telling them it was time to stop protecting the governor.