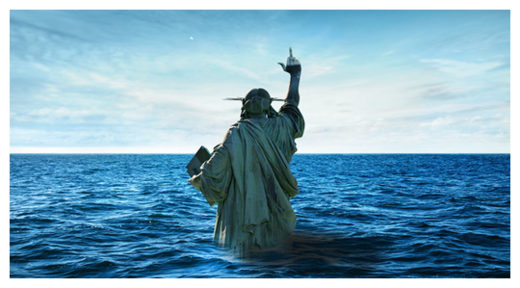 Eye witnesses in New York described unbelievable scenes earlier today as the sound of creaking copper and crumbling concrete preceded the sight of the iconic Statue of Liberty disembarking its pedestal eastwards for its native France.
Tossing its iconic torch over its shadow and muttering loudly in French while looking angry and fed up, the statue was last heard saying
"merde, mon dieu, va te faire foutre"
before disappearing over the horizon out on the Atlanic ocean.
Shocked and confused Americans have now been left to speculate over what exactly could have prompted the statue, which famously symbolised America's history of a welcoming place for immigrants, to just up and leave.