Today's Caitlin Johnstone essay has been replaced by this breaking report by the National News Conglomerate. NNC: Obey.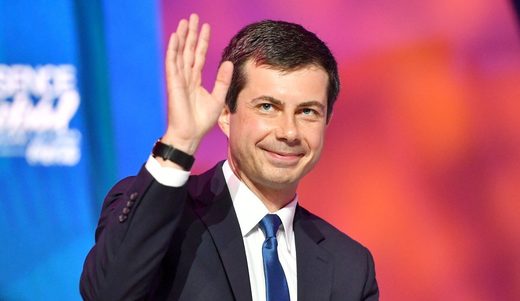 Following shocking reports from
The
New York Times
and
The Washington Post
that Moscow is simultaneously working to both re-elect Donald Trump and ensure the nomination of Vermont Senator Bernie Sanders in the Democratic presidential primary race, NNC has obtained further information confirming that nearly all candidates currently running for president are in fact covert agents of the Russian government.
According to sources familiar with the matter, the lone candidate not literally conducting espionage on behalf of the Russian government is Pete Buttigieg, the former mayor of South Bend, Indiana.
"Intelligence has revealed that Mr. Buttigieg is at this time the only candidate who we can count on not to place our nation's interests square in the hands of Vladimir Putin," an anonymous source in the Central Intelligence Agency told NNC on Saturday.
"In fact Mr. Buttigieg is the only candidate running with the skill, the experience and the multilingual relatability needed to bridge our nation's deep divisions and bring Americans together in this time of uncontrolled hostility," the CIA source continued.