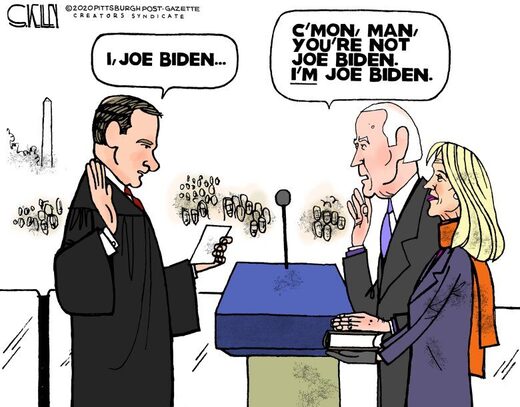 Hello my fellow Americans, and all my friends in Ukraine, and most of all my friends in Beijing.
Folks, the people of this nation have spoken, but fortunately my friends Mark at Facebook and Jack at Twitter managed to muffle their voices. They delivered us a clear victory, a convincing victory - Mark, Jack, and our election officials in especially Arizona, Georgia, Pennsylvania and Wisconsin. We won with the most votes on the Presidential ticket ever cast in the nation. We were so popular that some people voted for us twenty or thirty times. We were so popular that even imaginary people and three million dead people voted for us.
I am humbled by the trust and confidence you placed in me, I am even more astounded that you are so gullible as to have been taken in by the incessant gaslighting of the mainstream media.