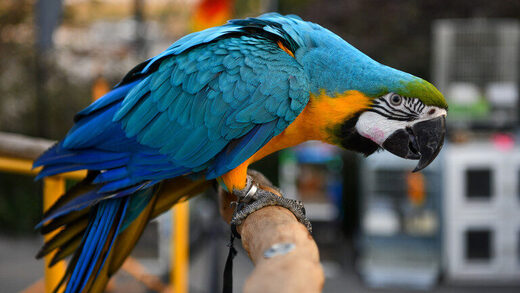 Two men have been sentenced to life in prison in India for a 2014 killing that was reportedly solved thanks in part to the dead woman's pet parrot, which is believed to have witnessed the murder.
Special Judge Mohammed Rashid sentenced Ashu Sharma and Ronnie Massey to life in prison plus a fine of 72,000 rupees ($874) on Thursday based on evidence collected after Sharma confessed to killing his aunt, Neelam Sharma, with the help of his friend.
The pair entered the victim's home in Agra on February 20, 2014, when her husband was away at a wedding with their children. They stabbed her 14 times and even stabbed her pet dog nine times
, Neelam's daughter Nivedita Sharma told India Today. Her cousin had intended to "kill and loot," she explained, as he knew where the couple stored their cash and jewelry, having visited his aunt's house many times and even stayed there for years. Her father Vijay had even given his nephew 80,000 rupees ($972) toward an MBA degree.