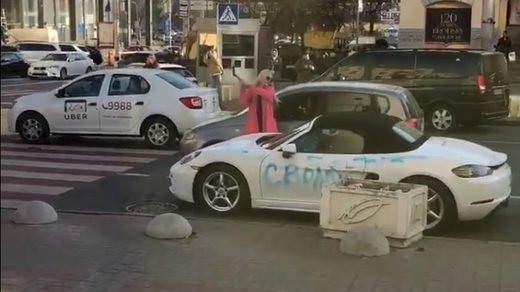 One doesn't expect a young woman, wearing a pink coat and high heels, to carry an axe. But the one caught on camera in Kiev not only did but used it to wreck a Porsche Boxster in what appears to be act of revenge.
The bizarre scene, which happened in the center of the Ukrainian capital on Tuesday, was filmed by a witness who published it on Facebook. The footage shows the white sports car vandalized in broad daylight with astounded people watching.
The perpetrator first used a spray can to write "bastard" on the side of the posh white car and then armed herself with an axe and started chopping its windshield and hood.