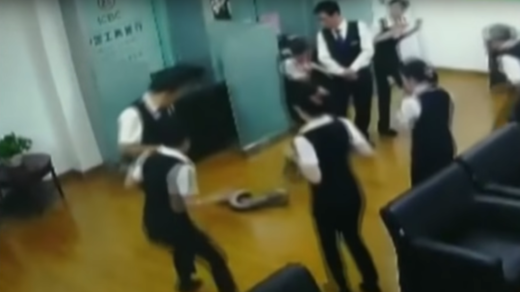 A Chinese bank had an unexpected - and horrifying - deposit on Friday morning when a huge 1.5-meter python decided to quite literally drop in as clerks held a staff meeting.
Staff at the bank in south China's Nanning City were standing together in a circle when the massive snake crashed right through the ceiling and landed among them, only narrowly avoiding taking down a clerk in the process.
In the disturbing CCTV footage, terrified staff members can be seen fleeing the bizarre scene as the intimidating python unfurls itself and starts to slither around the room.