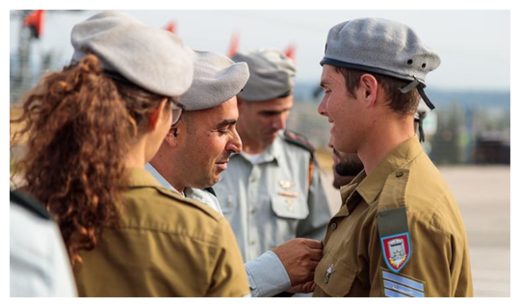 Just days after being struck down by a pebble launched from a terrorist 12-year-old Palestinian's catapult, inspirational IDF soldier and Israeli man, Adam Damkani, was awarded the medal for bravery.
Injured in a series of clashes at the Israeli border, which is somehow situated in the heart of Palestine, the fallen 23-year-old soldier was rushed to hospital in the hopes of not needing a stitch, where a team of medical experts helped dress his injuries with a band aid.
"When we saw the scratch on his head we just had to act immediately," Israeli red cross member Jacob Alterman recalled, "he was visibly upset and was crying profusely, asking for his family members.
"We were all a little taken aback at the level of his injury. He even flinched when we tried to clean the abrasion with a cotton bud. Hopefully it won't leave a scar".