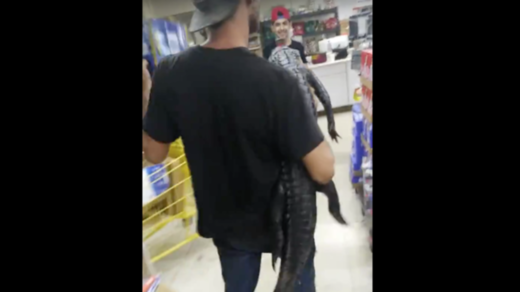 Picking up some beer in Florida seemed like a boring task for one Jacksonville convenience store customer, who decided to spice up his shopping trip by chasing away other shoppers with a live gator.
After entering the store from the parking lot with a pet alligator, Facebook user Robby Stratton who posted a video of himself asks "ya'll aint out of beer are ya?"
Noticing one of the customers to his left, the crock handler runs in his direction, shouting "Is he taking the last bit of beer? You aren't taking the last bit of beer, are you?"