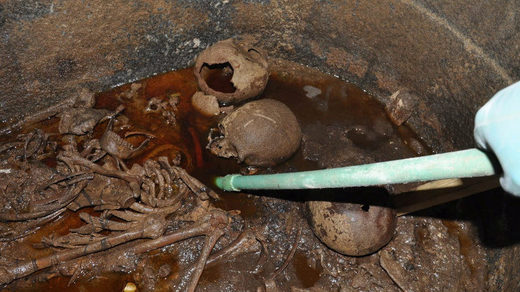 The much-feared black sarcophagus recently opened in Egypt may not have released any curses (that we noticed, at least) - but it certainly seems to have awakened strange desires in some people.
It would seem the story of the mysterious black sarcophagus
has had its happy ending
: all of the historic discovery with none of the bad mojo. But no, the weirdness is not over just yet. Now, over 5,300 people say they want to drink of the murky liquid that was discovered in the sarcophagus along with ancient bones.