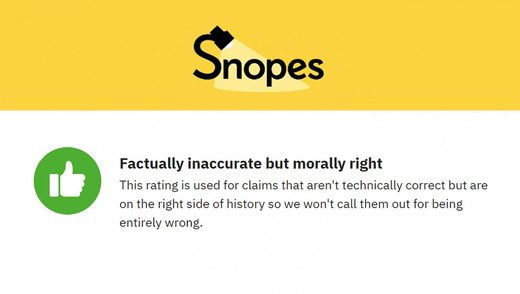 Popular fact-checking site Snopes.com confirmed Wednesday they are debuting a new "Factually inaccurate but morally right" fact check result for claims they don't want to debunk because they coincide with Snopes editors' worldview.
The fact-checking website will now label inaccurate claims that they deem "morally right" with the new label, giving public figures whose hearts are in the right place a pass.
"We were often running into situations were a truth claim was absolutely absurd, but it supported progressive causes," said one Snopes editor. "So sometimes we just called it a 'Mixture,' but then people might get the idea that our favorite politicians are being slightly dishonest sometimes."