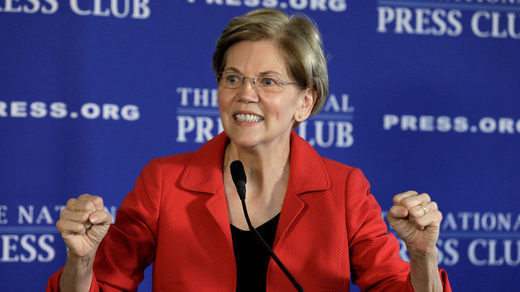 A DNA test, provided by Massachusetts Democratic Senator Elizabeth Warren to the
Boston Globe
, proves she has a little Native American blood due to an ancestor some 6-10 generations ago.
Warren has long been ridiculed by President Trump for claiming Native American ancestry, with Trump dubbing her "Pocahontas" and accusing her of claiming minority status to get hired as a lawyer after graduating from Rutgers Law School. Now, a DNA test proves that there may be a grain of truth to Warren's claim.
While the report found that the vast majority of Warren's ancestry is European, the test strongly suggests that at one point in time, likely 6-10 generations ago, there is "strong evidence" that one Native American ancestor may have joined her pedigree.
Still, 6-10 generations is a long time ago, and means that Warren is at most between 1/32 and 1/1,024 Native American.