People in the Colombian capital, Bogota, have been able to be lazy over the past week, and not feel guilty.
An event organised by the Museum of Bogota had sofas, televisions, hammocks and beds - anything associated with the avoidance of work.
The idea was to get people during the holiday season to think about laziness and its opposite, extreme work, and perhaps reach some balanced conclusion.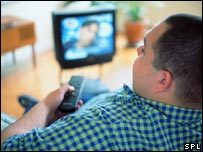 ©Unknown
Visitors had to be a bit active to see the show though as it closed on Sunday.