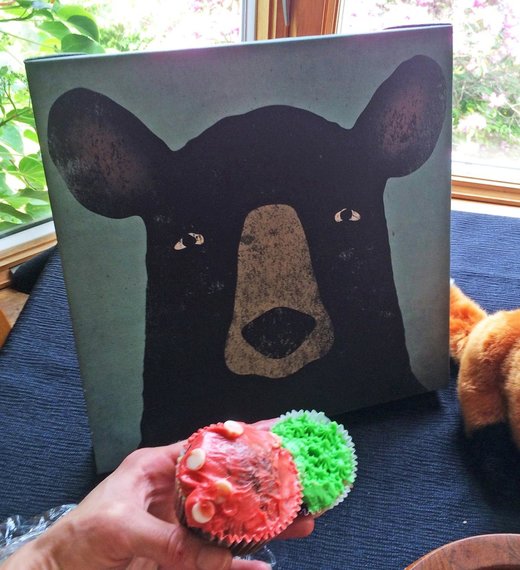 Bear and cupcakes sounds like the most unusual combination ever, but not in Alaska! A young male black bear randomly crashed through the Alaskan family's skylight while a birthday party was going on.
The little boy named Jackson, was hardly expecting such a surprise visit.
When the bear fell into the party they both stared at each other 'in disbelief', while people raced out of the room.
Jackson's grandparents grabbed him and raced upstairs. However, the bear didn't run or attack anyone because the big guy
was actually more interested in the birthday cupcakes!
He stayed in the room for some time to eat the family's lemon, blueberry and peanut butter cupcakes.
When the home owners finally got the bear out, he casually strolled out of the house.