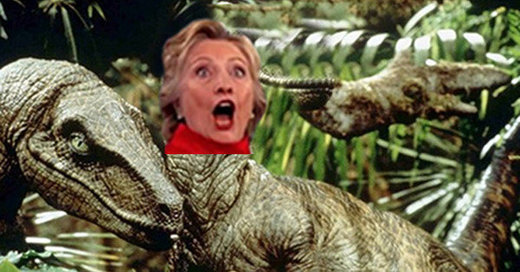 Russia
invaded
Ukraine. Putin and Trump masterminded the
rise
of extreme nationalism. '
Putin
killed my son'.
Each of these claims has crossed the lips of Western radio commentators, media pundits, and politicians - even the most gracious Hillary
'The Killary
' Clinton.
These claims might seem like complete fantasy to any rational, thinking person, who might, after examining the available evidence, conclude that, far from being the source of fascist nationalism, Putin's
Russia is far more democratic than the US
,
Russia defeated fascism in World War II
, Russia was responsible for helping
mitigate ISIS terrorism in Syria
, and Putin's Russia has done a stand-up job of
rebuilding the country after its post-Soviet collapse
. But they'd be woefully wrong, according to the U.S. government.
In order to rebut these ridiculously reasonable claims, the State Department has released incontrovertible evidence that Putin is responsible for everything that's gone wrong - from the rise of the Alt-Right movement in America, to destabilizing the Western world, and even establishing the American police state.
That's right. If you think things are bad in America, don't blame Americans - blame Putin.