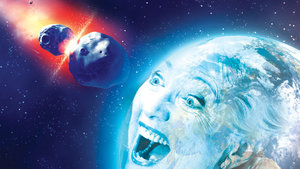 The 2016 Presidential campaign has been a rough one for America.
In the same way Facebook and Twitter revealed to you how many of your relatives enjoy racist humor, this election has shown that American politics is rapidly devolving into a party-controlled reality television show.
I just hope we don't get canceled.
There is still a part of me that thinks that Barack Obama is orchestrating both party primaries in order to get Donald Trump and Hillary Clinton on November's ballot. I'm sure Obama thinks when Americans learn more about their choices, they will immediately repeal the 22nd Amendment and make him King for Life.
Of course the real competition in 2016 doesn't include Trump, Clinton or Obama.
There are two lesser known candidates seeking support who won't want to be named King for Life. If one of them wins, it will mean the end to all life on the planet.