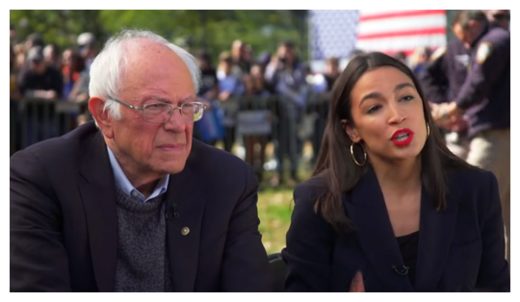 Washington, D.C. — Bernie Sanders has promised that Representative Alexandria Ocasio-Cortez will play a key role in his White House if he's elected, saying he will put her in charge of math.
Sanders said he will create a Department of Math that will make sure everyone knows math and figure out ways to bend mathematical realities to conform to his socialist ideas.
"I'm gonna have Alexandria here run all the numbers and make sure everything adds up," Sanders said in a campaign speech, waving his hands around as though he were on a desert island signaling for help from a passing ship. "Every great socialist has a great math guy---or girl---running the numbers. She can approve the math textbooks, figure out the tax stuff, and count the number of people in the breadlines."