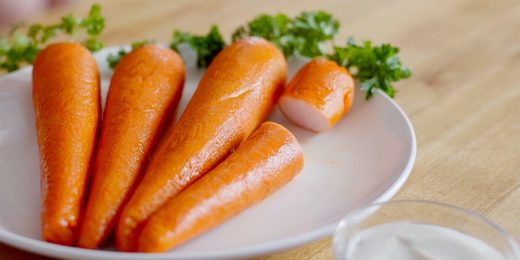 In response to the
meatless burger craze
,
Arby's
has decided to come out with its own alternative: meat-based vegetables.
The company posted a
video
on Wednesday showing their new creation: carrots made of turkey breast.
The nearly 60-second video, titled "The Marrot" opened with the line: "If they can make meat from veggies (and other stuff) we can make veggies from meat."
It then shows a turkey breast being sliced and rolled into the shape of carrots in a cheesecloth.
The chef then cooked the meat
sous vide
-style — placing it in a vacuum-sealed bag that was cooked in temperature-controlled waters — before rolling the pieces in a special dried carrot juice powder and roasting them.
In a change from Arby's classic slogan, "We have the meats," the video closed with the words: "We have the Megetables."