Like most three-week-old babies, Hugo has a dummy to suckle - the only difference is his is a solution to a dog of a problem.
Staff at Wellington SPCA gave the little labrador-cross pooch and his sister, Lottie, baby pacifiers because they were becoming ill from sucking on each other.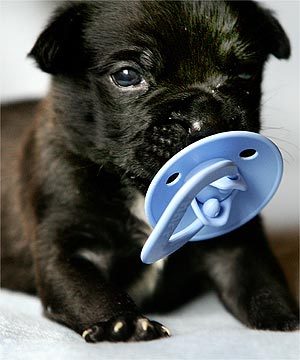 ©ANDREW GORRIE/Dominion Post
Hugo the three-week-old Labrador Cross puppy gets his teeth into a baby pacifier at Wellington SPCA.