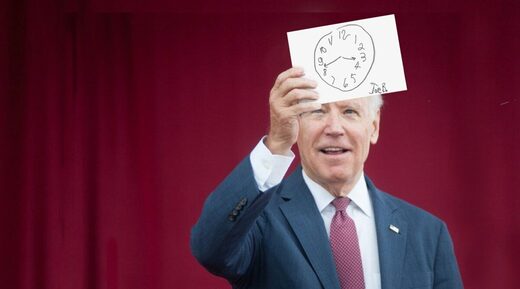 In a surprise move, President Biden
live-streamed himself
taking a cognitive test with a White House physician today in order to silence speculation that he is suffering from any type of degenerative neurological disease.
During the test the president was asked to remember a series of words and then repeat them sequentially some minutes later, then to accurately hand-draw the face of a clock.
Biden completed these tasks quickly and without difficulty, then held an immediate press conference.
"Sorry to drag you all out here after eight PM, but I wanted everyone to see that my cognitive functioning remains at peak levels even well after the sun goes down," the president
told reporters
after the test. "I don't know how all these conspiracy theorists imagined the country could go on functioning if its leader had Alzheimer's disease, but I'm just glad to shut 'em up once and for all."
Jill Biden, who also attended the press conference, took the opportunity reiterate that this proves once and for all that she was not participating in elder abuse by pushing a dementia patient to pose as a powerful statesman.