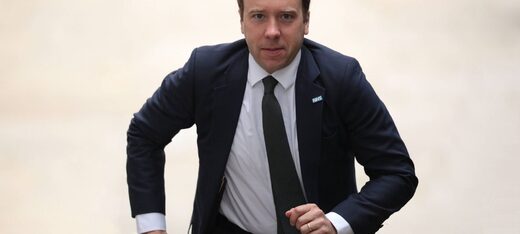 A brand new TV show has just been announced called Hancock's Half-Hour. Over the course of 30 minutes the main character, Hapless Hancock, playing the part of the Health Secretary, will highlight all the government's absurd policies and fake facts and figures surrounding the covid situation.
Some of the highlights of the show have already been leaked. One of the stories featured will be that of the Seagull on Brighton beach who is believed to be covid positive. In an interview, a public health official claims that the seagull definitely has covid as a local resident called Bob witnessed the bird regurgitating some chips it had stolen from a couple of pensioners sitting on a bench. This combined with the fact that another witness said it had beady eyes was enough to convince the authorities of its covid positive status.
As a result of this spike in cases, Brighton beach has been sealed off, The Golden Cod chip shop where the pensioners purchased the chips has been demolished, the bench on which they sat has been removed and the surrounding area has been carpet-bombed.
The pensioners themselves have been placed in quarantine for six months and anybody returning from Brighton in the last few days have been told to put a cardboard box over their head whilst self-isolating for fourteen days.