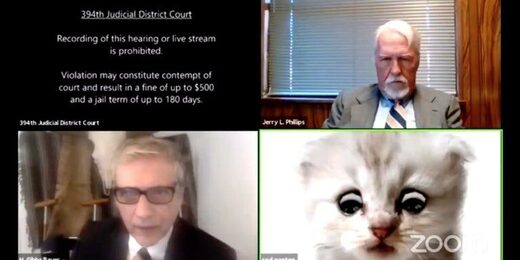 A lawyer in Texas became a viral sensation on Tuesday after accidentally activating a cat filter during a court hearing over Zoom.
Footage of the incident, which went viral on Twitter, shows attorney Rod Ponton struggling to deactivate the filter while appearing as a young feline.
Judge Roy B. Ferguson can be overheard attempting to help Ponton, to no avail.
"Mr. Ponton, I believe you have a filter turned on in your video settings," Ferguson says.
In perhaps the best moment of the video, Ponton attempts to reassure the judge that he is in fact not a cat.
"I've got my assistant here, and she's trying to remove it but uh... I'm prepared to go forward with it," Ponton says. "I'm here live. I'm not a cat."
The video has already been viewed more than 1.6 million times and counting.