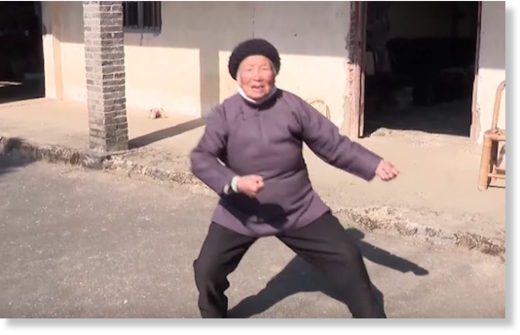 China's "Kung Fu Grandma" has been practicing martial arts since she was four years old!
Despite being nearly a century old, Zhang Hexian is more flexible and lithe than most youngsters you'll meet. That's because the 94-year-old, fondly known as "Kung Fu Grandma," has been practicing
martial arts
since she was four years old.
Never giving up on the sport, the has honored the discipline through practice for over nine decades. Hexian is a resident of Ninghai County in east China's Zhejiang Province, where many esteemed elders practice
kung fu
. Inspired to keep her body and mind in top shape, she undergoes a daily fitness regiment to stay tough.