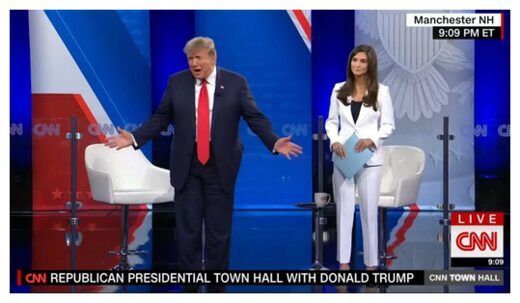 GOFFSTOWN, NH — A visibly shaken Kaitlan Collins announced she will be suing Trump for assault and defamation after being destroyed by the former President on national television last night.
"He said things I didn't agree with. Even worse, he said things I didn't like," said Collins in a statement. "It was the most traumatizing experience of my life. It was assault, plain and simple. And defamation. I'm suing Trump for $5 million like that other lady."
Sources also reported Trump called the CNN host a "nasty person," which trusted fact-checkers have determined was false.