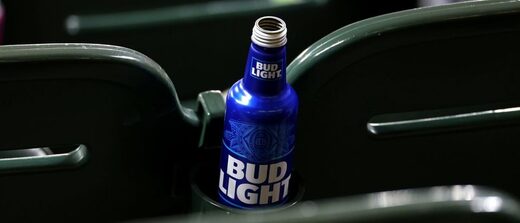 It's a wrap for Bud Light.
Ever since the Anheuser-Busch brand decided to launch an advertising campaign with transgender influencer
Dylan Mulvaney
(and I still can't get over how they chose March Madness to do it), they've been absolutely blasted with criticism and lash back.
It's been bad for Bud Light in every way imaginable. From their
sales taking a nosedive
to their
stock prices taking a hit
to
getting absolutely roasted
on social media, the beer giant hasn't been able to catch a break. And their collapse isn't stopping anytime soon either, as I just recently blogged about how their decline is
expected to go into the fall
— football season! (Bummer)
Well, to their credit, Bud Light keeps marching along like nothing ever happened and is on an aggressive campaign to win back America's heart.
But um, it's not working at all. And that's being nice, it's an outright disaster.
Just take their
latest tweet
for example.