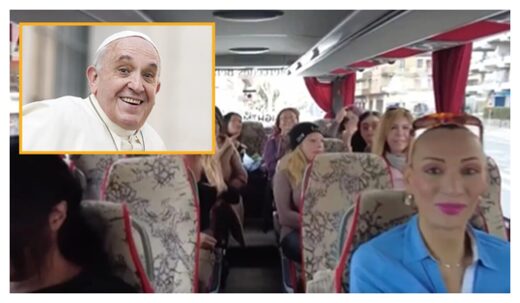 VATICAN CITY — A group of men pretending to be women were invited to the Vatican today to share a special lunch with a man pretending to be Catholic.
"It's a match made in pretend heaven," said local man Angelo Russo as he threw on a dress. "Let's go ladies!"
According to sources at the Vatican, Pope Francis personally scheduled the make-believe playdate. "Haha, look at me, I'm Catholic!" laughed Pope Francis as he welcomed the men in wigs. "Hee-hee, isn't this fun? Oh look! Here comes my favorite priest Father Rupnik, pretending to not be a serial abuser. What fun!"