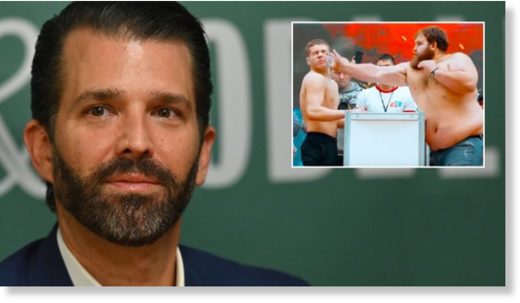 Donald Trump Jr used a video of 'Russian Slap Champion' Vasilii Khamotskiy slapping an opponent unconcious to mock an impeachment inquiry into his father US President Donald Trump, and smash Democrats with his Trump 2020 campaign.
Trump Jr. used a clip of Khamotskiy, nicknamed 'Dumpling' and hailing from Siberia, withstanding a feeble slap, representing the reaction of 'Patriots' to the impeachment attempts from Democrats.
'Dumpling' then retaliates by knocking his opponent down with a thunderous strike across the face, with the words 'Trump 2020' superimposed, a reference to his dad's campaign for re-election next year.
"Sums it up perfectly," the 41-year-old entrepreneur said in the caption, in reference to the current
impeachment inquiry into President Trump
.