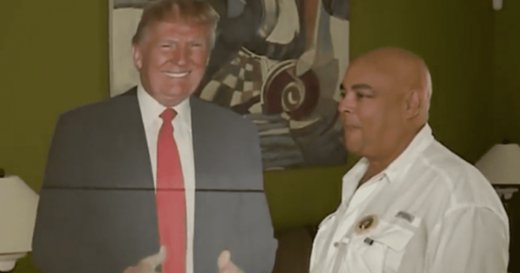 A Florida man undergoing kidney dialysis three times a week is
upset that he is not allowed to bring a life-sized cardboard cutout of Donald Trump to sessions, for emotional support
.
Nelson Gibson told a local television station, WPBF, his family cannot sit with him during his three-and-a-half-hour treatments. In their absence, he began bringing a picture of Trump as a comfort item.
"It just feels like bringing something from home to make you comfortable," Gibson told the West Palm Beach area TV outlet.
Gibson said no one complained.
Next, he started bringing a small cardboard cutout of himself standing next to a photo of Trump.
No one complained, he said, adding that some people even took photos with it.