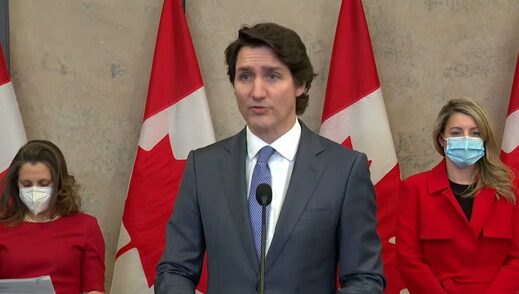 A "freedom convoy" of Canadian truckers is on its way to Ottawa in protest of vaccine mandates. Prime Minister Justin Trudeau is pushing back at accusations of tyrannical government overreach by claiming the truckers just hate him because he's black.
"As a proud black man, this is the kind of discrimination I have faced my whole life," said Trudeau in a nationwide address over Zoom. "These truckers are a bunch of racist white men. They're probably not even gay."
"They only hate me because I'm black!"