A couple from South Carolina vacationing in Florida said family photos of the sky show angels in the clouds.
Rev. Glenn Fulton and his wife Linda were celebrating their 15th wedding anniversary in Amelia Island, Fla. during the Fourth of July weekend when they went for a walk to pray.
As the couple asked God for guidance, they said they snapped some photographs of the sunrise.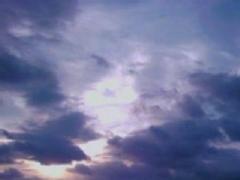 ©Local6.com