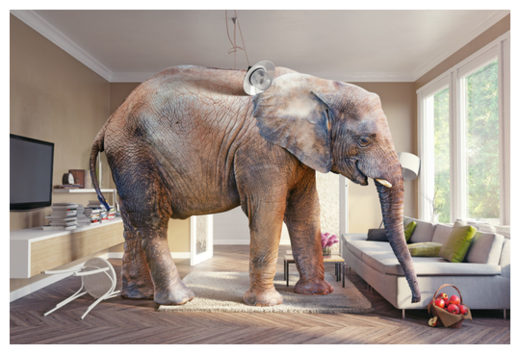 Visitors to a Sri Lankan hotel had to contend with an unexpected guest when a wild elephant took a stroll through the lobby.
The video, which was shared on Twitter, shows the animal moving almost silently through what appears to be the lobby, gently investigating items with its trunk.
The curious elephant nudges over a desk lamp at one point, before casually wandering on.
Comments on the video poured in, with one wit saying: "Now let's talk about the elephant in the room."