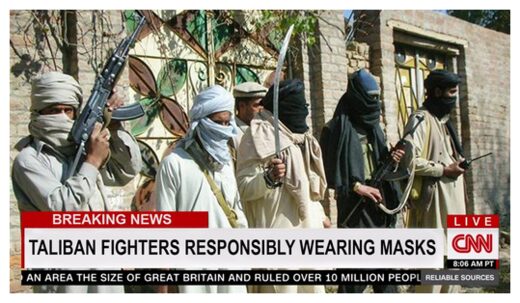 Kabul — Approximately twelve minutes after U.S. troops withdrew from Afghanistan, Taliban fighters have completely taken over the entire country.
"Woah, that's a bummer," said the Biden Administration's foreign policy team. "We didn't see that one coming."
As the Taliban began its campaign of shooting and killing, as is their time-honored tradition, CNN anchors gushed with praise after noticing all the Taliban fighters were responsibly wearing masks to protect themselves and others from COVID.