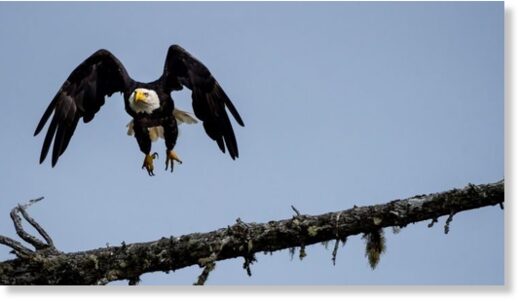 A bald eagle launched an attack on a drone belonging to a Michigan Department of Environment, Great Lakes, and Energy (EGLE) pilot last month, sending the drone plummeting to the depths of Lake Michigan.
The drone was helping to map erosion along the shoreline of the lake when the eagle, which was entirely unprovoked, decided that skies weren't big enough for the two of them
and decided to rip a propeller off of the Phantom 4 Advanced quadcopter
, reports
WLUC
.
EGLE environmental quality analyst and drone pilot Hunter King had captured roughly seven minutes of footage before the satellite reception began to break up. King pressed the "Go Home" button to recall the drone and began to reacquire a stronger satellite feed when things took an unpredictable turn.