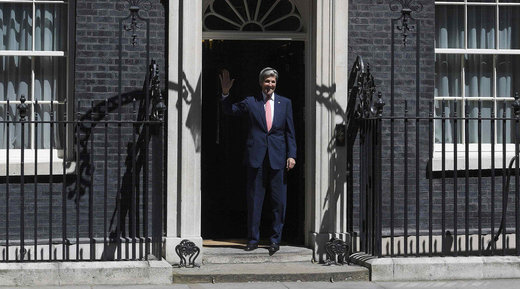 The US secretary of state has joined the long list of red-faced politicians to make an embarrassing blunder outside No.10 Downing Street.
This time, John Kerry was making his way into UK Prime Minister Theresa May's office when he stopped on the famous doorstep to pose for the assembled media.
However, the (apparently "excellent") "doorkeeper" inside failed quite epically, letting the door swing back,
hitting Kerry from behind
.
Kerry attempted a recovery, awkwardly ignoring the assault-by-door and quickly dashing inside. Thankfully, for us, the cameras were rolling for our giffing pleasure.