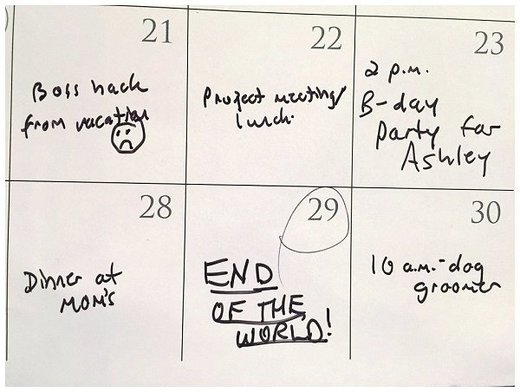 The group End Times Prophecies has declared the world will end July 29 in a chain of events prompted by an ongoing phenomenon known as a polar flip.
The good news: We can stop worrying about who will be the next President.
A 17-minute
"Armageddon News" video
, posted on YouTube on July 9 and viewed more than half a million times, explains the end-of-the world theory as a modulated female voice reads through a variety of biblical quotes, illustrated with cheap special effects that couldn't buy Michael Bay a cup of coffee.
The Armageddon News report says, "The polar flip will make the stars race across the sky, and the vacuum from the reeling of the Earth will pull the atmosphere along the ground, trying to catch up, creating what is known as a roll cloud."
Well, at least the polar flip is real.